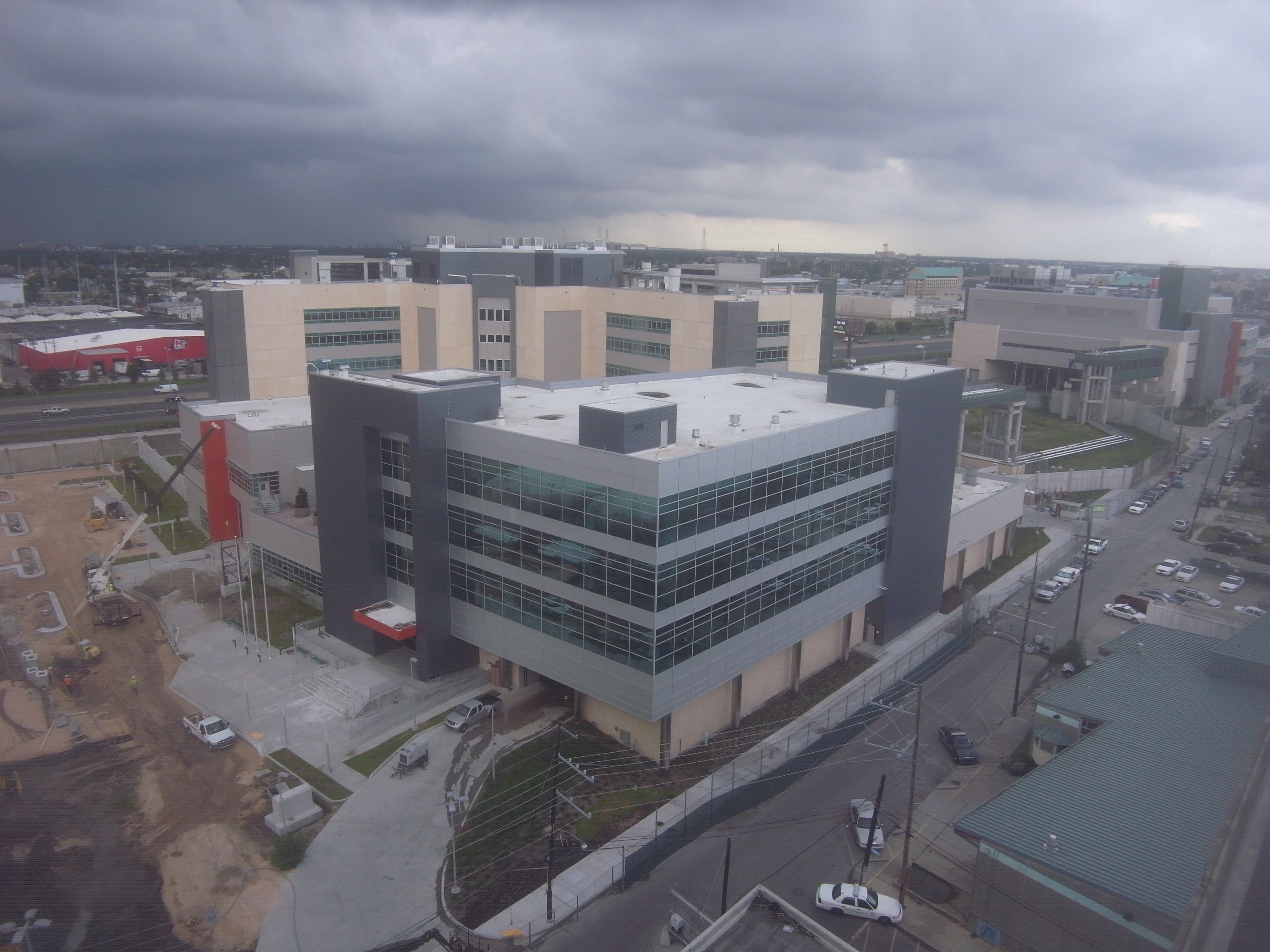 OPSO's Intake & Processing Center/Templeman III & IV Replacement
OPSO Re-Entry Program
Young Marines
NEW ORLEANS - 12-28-2015
Representatives of the Mayor's Office, Orleans Parish Sheriff's Office and other local criminal justice agencies have been engaging with community leaders as part of an ongoing strategic planning process for the MacArthur Foundation's Safety and Justice Challenge, an initiative to reduce over-incarceration in local jails.
The collaborative effort brings together partners in the criminal justice system with representatives from criminal justice-affiliated community groups for a constructive dialogue about ways to reduce both misuse of jail and racial and ethnic disparity in the criminal justice system, while maintaining and strengthening public safety.
Since July, the Mayor's Office and Orleans Parish Sheriff's Office held monthly community stakeholder meetings. The meetings focused on a variety of key topics, including:
Examining key decision points of the arrest to case disposition process;
Reviewing data relevant to the population of the jail and determining challenge areas;
Prioritizing challenge areas that affect admissions, length of stay and racial and ethnic disparity;
Discussing proposed solutions and determining community stakeholder's priority solutions; and
Determining continued role of community stakeholders in efforts to reduce the overuse of incarceration in New Orleans.
"We remain committed to our work with the MacArthur Foundation to reduce the local prison capacity and overuse of jails," said Mayor Mitch Landrieu. "As we continue to make smart decisions about how we arrest, detain and prosecute, we recognize the importance and value of community engagement. Our collaborative process will strengthen the way that we think about the use of jails and help us to identify reforms at all key decision points from arrest to post disposition."
Read more: ORLEANS CRIMINAL JUSTICE LEADERS ENGAGE THE COMMUNITY ON RIGHT SIZING JAIL POPULATION
NEW ORLEANS - 11-30-2015
Sheriff Marlin N. Gusman hosted the New Orleans community for the 41st annual Sheriff's Thanksgiving Dinner Celebration on Nov. 26, 2015, from 10 a.m. to 1 p.m. The celebration was held at the Ernest N. Morial Convention Center in Hall I-2 and was a great time to share for all.
The celebration included performances by Grammy Award winning artist Irma Thomas and additional local music from Irvin Mayfield, Leo Nocentelli, James Andrews, Earl Smith, Chucky C., Bobby J., Michael Ward and more. WDSU Anchor/Reporter Gina Swanson served as Mistress of Ceremonies.
Victim Notifications & Programs
Crime Victims Programs
Victim Notification
ICE
Notification System
Crime Victims
Reparation Program
Elderly Victims
Assistance Program
Louisiana Victim
Notification System
Public Bids
Top Headline
Other Headlines
City Council Presentation
2016 Budget Presentation
If you have a medical question about an inmate, call the Medical Inmate Advocate at 504-202-9451.
The Medical Inmate Advocate is an experienced OPSO nurse who will investigate your concern and call you back. If you wish to provide medical information about an inmate, call the Medical Inmate Advocate. Medical confidentiality is maintained, but your concerns will be addressed.
504-202-9451
Programs for Public Benefit
Harmony House
The OPSO Harmony House addresses the needs of parent, child, the courts, and the communities of New Orleans and the surrounding metropolitan areas by providing a safe, supportive environment for Supervised Visitation and Monitored Exchanges with equal regard for parent and child safety.
Young Marines
The OPSO chapter of the Young Marines is in partnership with the national Young Marines program. Youth under the age of 18 enroll for drill, games, field trips, and education.
West Bank Major Crime Taskforce
Deputies assigned to this task force focusing on major crimes and narcotics enforcement on the West Bank.
United States Marshals Task Force
OPSO also participates in US Marshal task force activities, focusing on the apprehension of violent criminals in the Greater New Orleans Area and monitors registered sex offenders in Orleans Parish.
The Great Body Shop
The Great Body Shop program is a school-based program which covers drug prevention, health, bullying, emergency situations, nutrition, and other topics for youth from kindergarten through twelfth grade. Materials and training are available from OPSO.
Sheriff Marlin N. Gusman's Supervised Visitation Center
This program is in partnership with Harmony House and provides non-custodial parents a safe drop-off and/or visitation area.
Juvenile Curfew Center
OPSO maintains the Orleans Parish Juvenile Curfew Center in conjunction with the New Orleans Police Department. Youth under the age of 18 are brought to the facility when they violate City of New Orleans curfew laws and are held in a non-secure environment until a parent or guardian arrives for them.
Elderly Victim Assistance and Victim's Assistance
This program is in partnership with the State of Louisiana Victims Assistance Board and provides limited funding and assistance to elderly or non-elderly victims of crime.
Drug Abuse Resistance Education (DARE)
DARE is a school-based drug awareness and prevention program for youth. OPSO's main focus is sixth graders through high-school.
Criminal Patrols
This program focuses on outstanding warrants for violent crimes. Persons wanted for violent crimes are targeted and arrested for public safety. This program is grant funded in partnership with the Louisiana Commission on Law Enforcement and focuses on proactive crime prevention in high crime areas and the apprehension of wanted fugitives.
Presentation to Mayor's Committee
Criminal Justice Working Group